CHITREC has the expertise and resources to assist you with all aspects of health IT, from implementing an EHR to achieving Meaningful Use Stages 1 and 2. Our knowledgeable staff will support you through the entire process. To learn more about this new and exciting program, click below to watch an informational video.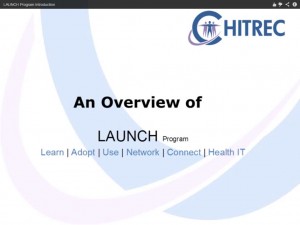 Personalized Education 
CHITREC provides education and guidance for over 150 healthcare organizations in Chicago, and have helped primary care providers receive more than $12 million in government EHR incentives.
Now, we have extended our services to sub-specialty providers, group practices, suburban providers, and practices beginning the EHR Incentive Program in 2014. As meaningful users of EHRs, providers may be eligible for up to $63,750 over six years through Medicaid and up to $44,000 over five years through Medicare (read Incentive Programs 101).
Our services include:
Assessment and planning
Electronic Health Record (EHR) selection
Meaningful Use Stages 1 and 2 education and gap analysis
Workflow redesign
Incentive program registration and attestation
Privacy and security guidance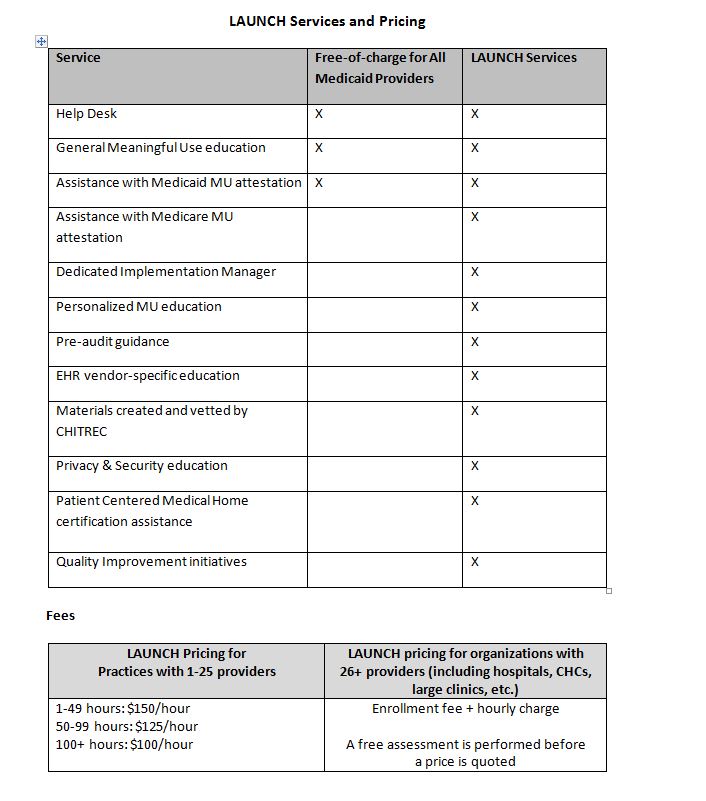 Medicaid providers are eligible to receive a limited amount of assistance on the Illinois Medicaid EHR Incentive Help Desk. Further assistance can be provided by our dedicated Clinical Implementation Managers and involve any of the above LAUNCH services.
Learn More 
View the LAUNCH overview — see what we offer and how you can join us.
Questions? 
We welcome any questions you have about LAUNCH. Feel free to be in touch at (312) 503-1011 or email us at [email protected]