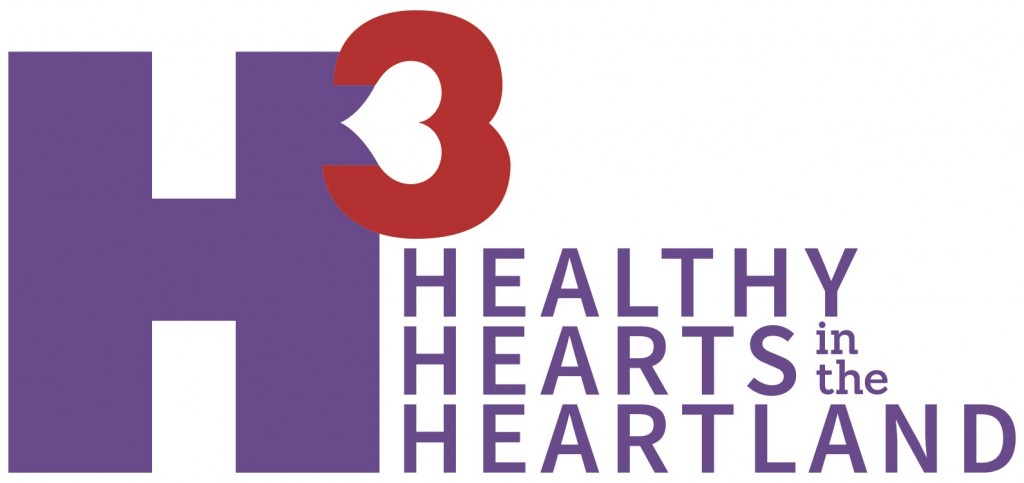 Healthy Hearts in the Heartland (H3) is a federally funded research program that will work with small practice clinics in the Midwest to implement and evaluate quality improvement strategies for cardiovascular care.
CHITREC joins the H3 Consortium, led by Executive Director and Principal Investigator Abel Kho, M.D., M.S., to provide 250 clinics from SE Wisconsin, NE Illinois and Northern Indiana, including Indianapolis, with tools, strategies and coaching to address cardiovascular care.
H3 will provide hands-on coaching, tools and strategies to provide point-of-care support for Million Hearts cardiovascular measures – aspirin therapy, blood pressure control, cholesterol management and smoking cessation. Half of the practices will also receive support to engage in population health management.
Highlights
Participating practices receive access to expert coaching that will support primary care providers as they optimize their EHR clinical decision support functionality, implement and modify office-based protocols, engage in community efforts, and collect and analyze cardiovascular quality measures.
H3 education aligns with leading quality programs, payer models and financial incentive programs. CHITREC will provide resources to providers to learn about and prepare for these programs.
Review the H3 Overview that serves as a good resource for the program.
Eligibility
CHITREC invites small practice providers in the Chicagoland area that:
Have 10 or fewer providers
Are focused on adult primary care
Have a Certified Electronic Health Record System
Do not currently receive significant quality improvement support
Partners
Northwestern University, CHITREC, Purdue University, PurdueREC, Northern Illinois University, Illinois University, IL-HITREC, local and State Departments of Public Health, American Medical Association, Alliance of Chicago, University of Chicago, Telligen and MetaStar.
Funding
The Agency for Healthcare Research and Quality (AHRQ) awarded a $15 million grant to Northwestern University's Feinberg School of Medicine. H3 is part of AHRQ's EvidenceNOW Grant Initiative. Read more about our funding.
Join H3
To learn more about H3 and participate in the program, contact Kim Loch: (312) 503-1011 and visit our website: HealthyHeartsintheHeartland.org.
Principal Investigator: Abel Kho, MD
IRB# STU00201720, AHRQ# HS 023921-01
Northwestern University
Center for Health Information Partnerships
he Agency for Healthcare Research and Quality has awarded Northwestern University Feinberg School of Medicine a $15 million grant - See more at: http://www.northwestern.edu/newscenter/stories/2015/05/northwestern-gets-15-million-grant-to-aid-cardiovascular-health.html#sthash.tKkQLzaV.dpuf
he Agency for Healthcare Research and Quality has awarded Northwestern University Feinberg School of Medicine a $15 million grant - See more at: http://www.northwestern.edu/newscenter/stories/2015/05/northwestern-gets-15-million-grant-to-aid-cardiovascular-health.html#sthash.tKkQLzaV.dpuf
he Agency for Healthcare Research and Quality has awarded Northwestern University Feinberg School of Medicine a $15 million grant - See more at: http://www.northwestern.edu/newscenter/stories/2015/05/northwestern-gets-15-million-grant-to-aid-cardiovascular-health.html#sthash.tKkQLzaV.dpuf